Taya Valkyrie whose real name is Kira Renee Forster is a Canadian professional wrestler known for her work in various wrestling promotions.
Taya Valkyrie has gained recognition for her time in promotions such as Lucha Libre AAA Worldwide, Impact Wrestling, and Lucha Underground.
Taya Valkyrie's Bio, Age
Taya Valkyrie was born on October 22, 1983, in Calgary, Alberta, Canada.
Educational Background
Taya Valkyrie has received classical training. Since she was four years old, she has trained in gymnastics and dance, and she later attended the Royal Winnipeg Ballet. She started modeling and competing in fitness competitions in 2005, taking first place in the 2010 CBBF Canadian Championships and second place in the 2011 Arnold Amateur.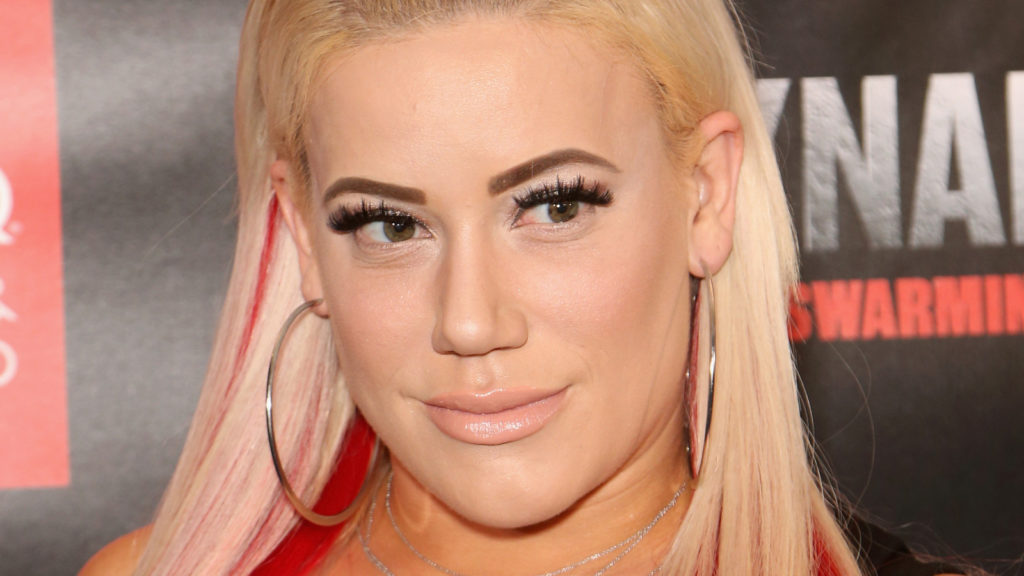 Career
In 2010, Taya Valkyrie made her professional wrestling debut, and she quickly moved through the ranks. Taya is renowned for her skills in the ring, engaging conduct, and unique ring attire.
Early in her career, Valkyrie relocated to Mexico and started fighting for various promotions there. She had only intended to stay in the nation for six weeks, but El Hijo del Perro Aguayo convinced her to stay longer by offering her a job in his Los Perros del Mal stable.
Valkyrie defeated Tessa Blanchard to win the AAA Reina de Reinas Championship for the third time on September 15, 2019, at the Impact Wrestling and AAA event Lucha Invades NY. When Valkyrie joined WWE, her reign as Reina de Reinas Champion came to an end on February 24, 2021, after 528 days.
She had signed a contract with WWE on February 14, 2021. Franky Monet became her new ring name as she started working on the NXT television show. She worked for WWE until November, participating in a title match for the NXT Women's Championship against Raquel Gonzalez, but on November 4 she quit the company as part of the COVID-19 pandemic's seventh round of resignations.
At the Alwayz Ready event on June 11, 2022, Valkyrie made her National Wrestling Alliance (NWA) debut. She challenged Natalia Markova but lost because Taryn Terrell, who was with Markova at the match, distracted her. On the Power episode from June 14 as a result, Terrell and Valkyrie engaged in a match, with Valkyrie coming out on top.
Taya Valkyrie is also known for her work outside the wrestling ring, including acting and modeling. She has been a popular figure in the world of women's professional wrestling and has made a significant impact on the industry. Over the course of her fitness career, she appeared in numerous fitness magazines and calendars.
Valkyrie made her film debut in Perros del Mal on April 1, 2012. Before moving on to work for other promotions, such as Legend Promociones, Universal Wrestling Entertainment, Invasion RCH, and International Wrestling League, she spent the majority of the year competing for PDM.
Throughout her career, she has won many titles, such as the Impact Knockouts Championship and the AAA Reina de Reinas Championship.
Who is Taya Valkyrie dating?
Taya Valkyrie married John Hennigan, also known by his stage name John Morrison, after dating him for almost two years.
What is Taya Valkyrie's Net Worth?
Taya Valkyrie has an estimated Net Worth of $5 Million.