Eric Barone's Net Worth as of Dec 2023 is


$100 million
Eric Barone also known as ConcernedApe is a highly talented and passionate American video game developer, designer, artist, composer, and musician. best known for creating the popular farming simulation game, "Stardew Valley."
Eric Barone's Bio, Age
Eric Barone was born on July 27, 1988, in Seattle, Washington.
Educational Background
Eric Barone studied at the University of Washington Tacoma and earned a computer science degree in 2011. Barone had some experience with simple programming but did not think that creating video games would be a career.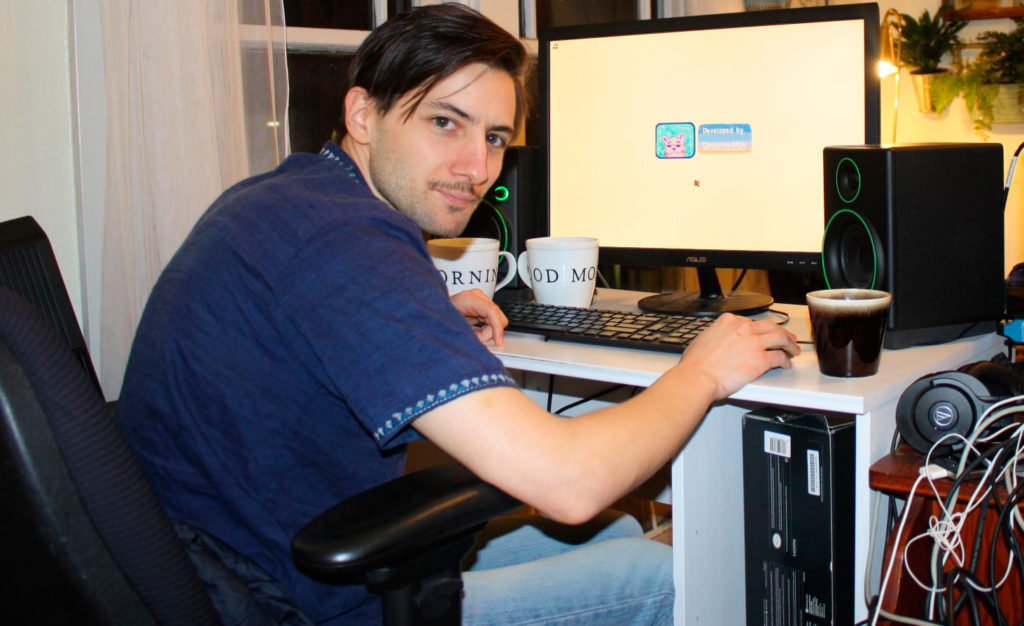 Career
Barone's interest in video games began at a young age. He grew up playing classic Super Nintendo games and was particularly fond of the Harvest Moon series. This influence had a significant impact on his career. Barone's ambition to become a game developer began during his college years when he studied computer science. He decided to pursue game development as a solo business, motivated by a desire to create a game that captured the essence of the Harvest Moon series while adding his own spin.
In 2011, Eric Barone started working on "Stardew Valley" as a side project while holding a part-time job. He took on a variety of roles for the game, including programming, design, art, and music composition, which showed his dedication and constant commitment to it. He self-financed the project because of his love for work, which allowed him to take on total creative control.
Four years later, on February 26, 2016, Barone released "Stardew Valley" to the world. The game was a huge hit right away due to the players who loved the relaxing atmosphere, charming pixel art, and interesting gameplay mechanics. "Stardew Valley" gave users the chance to get away to a virtual farm where they could raise animals, grow crops, mine for resources, and interact with the locals. Millions became fascinated by its relaxing gameplay and open-ended design, which helped it become a huge success.
One of the important features of "Stardew Valley" is its ongoing support and updates. Barone continued to work on the game post-launch, releasing numerous patches and content updates that added new features, events, and quality-of-life improvements.
The success of "Stardew Valley" transformed Eric Barone's life. It brought him financial security and allowed him to pursue his passion for game development full-time. He also expanded his team and established ConcernedApe, his independent game development studio. Under this banner, he worked on further enhancing and porting "Stardew Valley" to various platforms, including consoles and mobile devices.
In addition to "Stardew Valley," Barone has mentioned about upcoming projects. He is renowned for keeping his plans for the future under hiding, choosing to surprise fans with announcements instead. The gaming community is eager to see what Barone will produce next, and this air of mystery has only increased interest.
Eric Barone's transformation from a solo developer with a vision to an indie game icon is proof of the effectiveness of determination, imagination, and a sincere love of game development.
Who is Eric Barone dating?
Eric Barone has been dating Amber Hageman.
What is Eric Barone's Net Worth?
Eric Barone has an estimated Net Worth of $100 million.