Pat Cash's Net Worth as of Dec 2023 is


$5 million
Pat Cash is a former professional tennis player from Australia who had a successful career in the 1980s and early 1990s. In May 1988, he achieved a career-high ATP singles ranking of No. 4, and in August 1988, he achieved a career-high ATP doubles ranking of No. 6. Cash started a tradition that continues to exist ever since he climbed into the crowd to celebrate winning Wimbledon's singles title in 1987.
Pat Cash's Bio, Age
Pat Cash was born on May 27, 1965, in Melbourne, Australia. He is the son of Pat Cash Sr., who played for the Hawthorn Football Club in the 1950s.
Educational Background
Pat Cash went to Marcellin College, a Catholic boys' high school.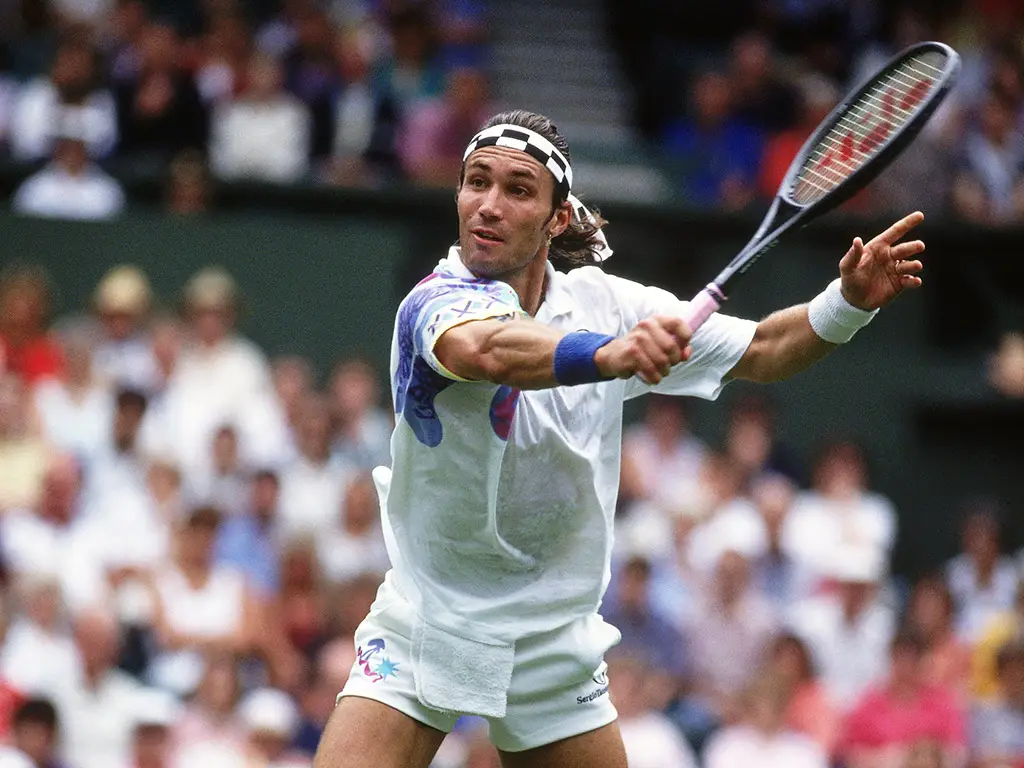 Career
Pat Cash is most famous for winning the Wimbledon Championships in 1987. He defeated Ivan Lendl in the final, securing his first and only Grand Slam singles title. His celebration, climbing into the stands to celebrate with his family and coaches, is an iconic moment in Wimbledon history.
In addition to his Wimbledon victory, Cash reached the semifinals of the Australian Open in 1987 and 1988 and the quarterfinals of the US Open in 1984 and 1986.
Cash was a key member of the Australian Davis Cup team during his career. He helped Australia win the Davis Cup in 1983 and 1986, contributing to his country's success in the prestigious team competition. Pat Cash won a total of 7 singles titles and 12 doubles titles during his career on the ATP Tour.
Cash's career was hampered by injuries, especially to his knees, which prevented him from realizing all of his potential. He underwent numerous operations throughout his playing career.
Cash was known for his aggressive serve-and-volley game. He was a powerful grass-court player who helped him win Wimbledon because of his effective net play and strong representation.
At the Australian Open, Cash competed in his first Grand Slam singles final before falling to Stefan Edberg in five sets. On a grass court, this was the final Australian Open held at Kooyong.
After retiring from professional tennis, Pat Cash remained involved in the sport. He became a tennis coach and also worked as a television commentator. He coached a number of popular players, including Mark Philippoussis and Greg Rusedski.
Pat Cash is regarded as one of Australia's finest tennis players and is especially praised for winning Wimbledon in 1987. He continues to be remembered for his memorable Wimbledon celebration and playing style.
Who is Pat Cash dating?
Pat Cash was married to Emily Bandit. He is single as of now.
What is Pat Cash's Net Worth?
Pat Cash has an estimated Net Worth of $5 Million.