Kay Adams is a popular sports journalist and television personality known for her engaging and insightful contributions to the sports broadcasting industry. She is best recognized for her work on NFL Network. She has also worked for various national media outlets.
Kay Adams's Bio, Age
Kay Adams was born on April 6, 1986, in Chicago, Illinois. Kay Adams is a stage name used by the television personality. Her full name, according to reports, is Dorothy Konopka. Konopka was born in Chicago, but she is of Polish descent. Her parents were immigrants from Poland.
Educational Background
Adams' journey in the world of sports journalism began with her passion for sports and a strong educational background. She received a degree in Communications from the University of Missouri, establishing the groundwork for her future employment ambitions. As she began her professional career, her natural charm and interest in athletics set her apart.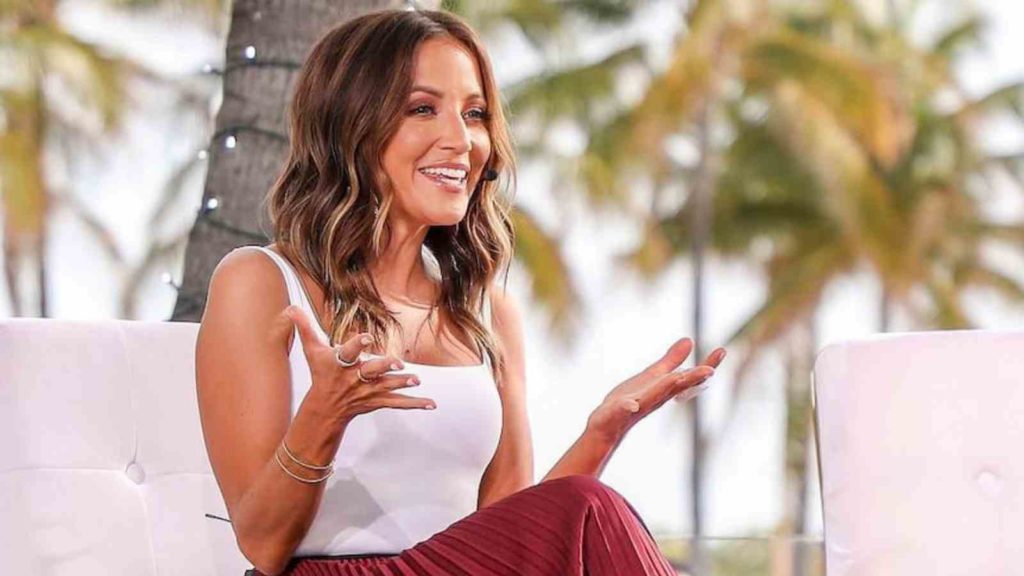 Career
Early in her career, Adams worked as an in-game host for the St. Louis Cardinals, a Major League Baseball team. This experience allowed her to hone her on-camera skills and connect with fans in a live sports environment. Her ability to engage audiences and navigate sports discussions drew the attention of several media outlets.
Adams took a huge step forward in her career when she joined the NFL Network in 2012. Her football knowledge, combined with her energetic appearance, rapidly made her a fan favorite among viewers. She began appearing on various NFL Network programs, contributing her knowledge and analysis to discussions about football games, players, and events. Adams' ability to break down complex plays and provide clear explanations made her a valuable asset to the network.
One of Adams' most important roles is as a co-host of the morning show "Good Morning Football" on the NFL Network. The show premiered in 2016 and features a lively panel of hosts discussing the latest news, analysis, and happenings in the world of football. Adams' dynamic presence and chemistry with her co-hosts have played a pivotal role in the show's success.
In addition to her work on traditional media platforms, Adams has embraced the digital landscape. She is active on social media, particularly on Twitter and Instagram, where she shares her insights, engages with fans, and provides behind-the-scenes glimpses into her professional life.
Her journey from being an in-game host for a baseball team to becoming a respected and beloved figure in the NFL broadcasting world shows her dedication and hard work. Adams' charisma, knowledge, and genuine enthusiasm for sports continue to make her a standout presence in the industry, and her contributions are likely to shape the sports broadcasting landscape for years to come.
Who is Kay Adams dating?
Kay Adams previously dated Danny Amendola. She is possibly single as of now.
What is Kay Adams's Net Worth?
Adams has an estimated net worth of $1 million, which was earned through her salary, endorsements, and profitable investment ventures.
Body Measurement
Height: 5 feet 5 inches
Weight: 53 kg
Hair Color: Brown
Eye color: Green