Kamala Harris's Net Worth as of Sep 2023 is


$15.29 million
Kamala Harris is the 49th and current Vice President of the United States. She is the first female vice president and the highest-ranking female official in US history, as well as the first African-American and Asian-American vice president.
Kamala Harris's Bio, Age
Kamala Harris was born on October 20, 1964, in Oakland, California. Kamala Devi Harris was born to immigrant parents. Her mother, Shyamala Gopalan, was a cancer researcher from India, and her father, Donald Harris, is an economist from Jamaica.
Educational Background
Harris attended Howard University, a historically black college in Washington, D.C., where she majored in political science and economics. Her time at Howard was formative, as she became involved in activism and joined the Alpha Kappa Alpha sorority. After graduating from Howard, she pursued a law degree at the University of California, Hastings.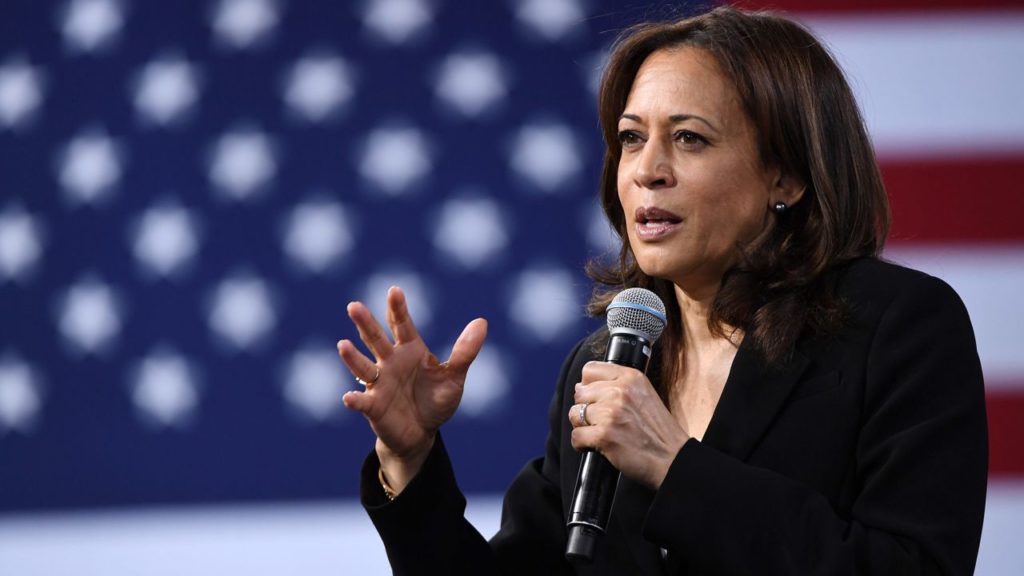 Career
Kamala Harris began her career as a deputy district attorney in Alameda County, California, where she worked on cases involving domestic violence, sexual assault, and child exploitation. She was appointed the head of the Career Criminal Unit in the San Francisco District Attorney's Office because of her commitment to justice and support for victims.
In 2003, Harris became the District Attorney of San Francisco, making history as the first woman, first African American woman, and first Indian American woman to hold the position.
In 2010, Kamala Harris was elected as California's Attorney General, becoming the first woman, first African American woman, and first Indian American woman to hold this statewide office. She tackled problems like consumer protection, criminal justice reform, and environmental protection during her period as attorney general. Her work included fighting for marriage equality and obtaining a historic agreement with major banks regarding improper closing practices.
Harris won a seat in the United States Senate in 2016, representing California. As a senator, she supported progressive causes such as healthcare access, immigration reform, and criminal justice reform. Harris served on a number of influential committees, including the Senate Judiciary Committee, where she questioned Supreme Court nominees and contributed to the national debate on critical issues.
Kamala Harris made history again when she was selected as the Democratic Party's vice presidential nominee in the 2020 presidential election. She was the first woman, an African American woman, and an Asian American woman to be nominated for vice president by a major political party, running alongside Joe Biden. Kamala Harris was inaugurated as the 49th Vice President of the United States on January 20, 2021, after the Biden-Harris ticket won the election.
Harris has played a critical role in the Biden administration as Vice President. She is in charge of issues such as immigration, voting rights, and vaccine distribution. Her role also includes taking over the Senate, a position where she has the deciding vote in a closely divided chamber, giving her significant influence.
Who is Kamala Harris dating?
In 2013, Kamala Harris and Doug Emhoff met on a blind date and married a year later.
What is Kamala Harris's Net Worth?
Kamala Harris's Net Worth is estimated to be $15.29 million.