Donald Trump's Net Worth as of Sep 2023 is


$2.5 billion
Donald Trump is an American politician, media personality, and businessman who served as the 45th president of the United States from 2017 to 2021.
Donald Trump's Bio, Age
Donald Trump was born on June 14, 1946, in Queens, New York.
Educational Background
Trump earned his bachelor's degree in economics from the University of Pennsylvania in 1968.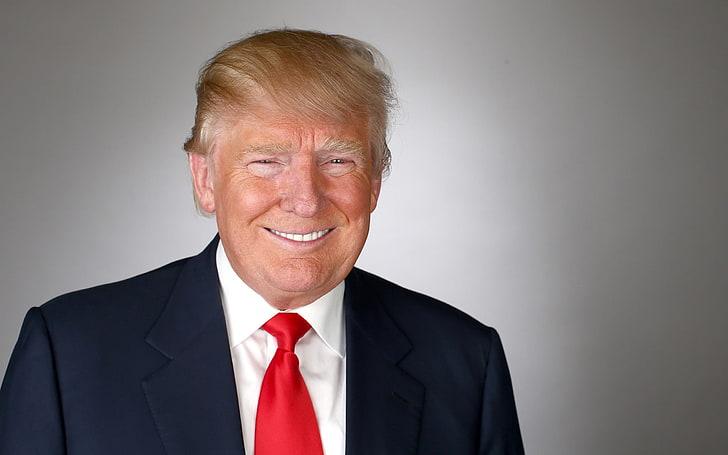 Career
Trump began his career in the real estate industry, which was a business owned by his family. He joined his father Fred Trump's company, the Trump Organization, in 1968. Over the years, he expanded the company's portfolio to include luxury properties, hotels, and golf courses, generating considerable wealth in the process. Trump's name became a symbol of lavishness and excess, with iconic properties such as the Trump Tower in Manhattan with his name.
In the 1980s, Trump ventured into the entertainment industry. He hosted and produced the reality TV show "The Apprentice" from 2004 to 2015, earning fame for his catchphrase, "You're fired!" The show not only boosted his public profile but also contributed to his image as a tough and decisive leader.
Trump's political career took shape in the late 1990s when he considered running for president. However, he did not officially enter the political arena as a Republican presidential candidate until 2015.
His campaign was defined by unconventional and conflicting statements such as "Make America Great Again" and calls for stricter immigration policies, tax cuts, and deregulation.
In November 2016, Trump defied the polls and won the presidential election, defeating Democratic candidate Hillary Clinton. He was inaugurated as the 45th President of the United States on January 20, 2017. His administration was known for a number of significant policy changes.
Trump signed the Tax Cuts and Jobs Act into law, reducing corporate and individual tax rates in an effort to increase economic growth. In a variety of industries, his administration canceled a number of regulations under the justification that doing so would encourage economic development and job creation.
Trump adopted an aggressive approach to immigration, implementing measures like the travel ban that targeted nations with a majority of Muslims and attempting to scrap the Deferred Action for Childhood Arrivals (DACA) program.
His administration pursued an "America First" foreign policy, withdrawing from international agreements like the Paris Climate Accord and the Iran Nuclear Deal while taking a confrontational approach toward China and North Korea.
Trump's presidency was also characterized by controversy. His communication style was opposing frequently delivered through Twitter. He received both praise and criticism for how he handled problems like the COVID-19 pandemic.
After his defeat in the 2020 presidential election, Trump continued to exert significant influence within the Republican Party, raising questions about the future direction of the GOP. He continued to play a significant role in American politics and made hints that he might run for president in 2024.
Trump's journey to the presidency of the United States has been filled with notable accomplishments and controversies.
Who is Donald Trump dating?
Donald Trump has been married to Melania Trump.
What is Donald Trump's net Worth?
Donald Trump's Net Worth is estimated to be $2.5 billion.